The European blockchain scene is a young, but fast-growing one. New start-ups and companies that are building cool new innovative products on blockchain are popping up every day, and it gets harder and harder to track them or explore the European blockchain world.
To tackle the issue, the EU Blockchain Observatory and Forum had built an interactive map which lets you explore the EU blockchain universe: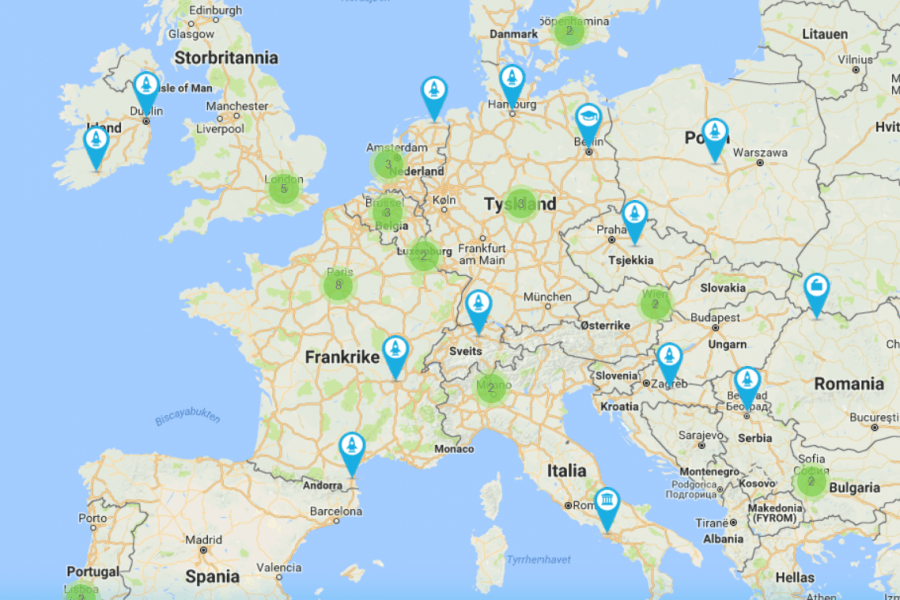 The tool allows visitors to look for blockchain companies and events. Once clicked on an entry, it expands to show more details about the company. This includes things like when it was founded and what type of problem it is looking to solve.
The information on the map is crowdsourced, meaning you can add an entry yourself. Still, each entry gets reviewed by the Observatory team before going live. Even though it is not designed only for Europe, but rather for the entire globe, its current entries are mostly in the Old Continent.
The tool offers two different forms, one for companies, and another for events.